SUP Away - Tuhua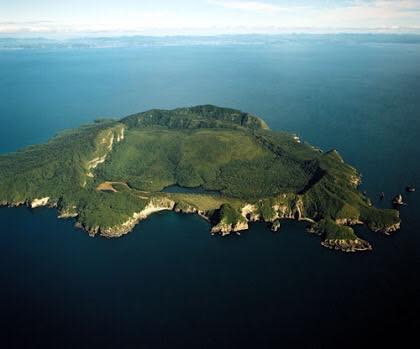 Duration: 3 Days (approx.)
Location: Mt Maunganui, Bay of Plenty
Product code: PX8HFY
East Coast Paddler are proud to present a unique opportunity to paddle around Tuhua (Mayor Island) by SUP or kayak.
We have teamed up with the Bay Explorer who will be transporting us there and back. The Bay Explorer take regular trips to Tuhua and other surrounding islands, stopping to say Kia Ora to the local ocean dwellers along the way.
The Tuhua kaitiaki (caretakers) will be awaiting our arrival and will give us a rundown on the island, its history, and its resources. There will be ample time to enjoy the island as it has a few walking tracks, lakes, and it also has great snorkelling viewing.
This event will run over three days. It's a 3 hour trip there, so we have two half days and one full day to enjoy the island and all it has to offer. Some of us may take up the challenge to paddle the circumference of around 15km, which will take 4-5 hours cruising.
You don't need to paddle to attend, you can just come for the ride, we will appreciate the moral support. There are limited spaces available, of course, both for travellers and paddlers. Those paddling must consider themselves capable of paddling up to 4 hours.
The fee is $650pp.
Costs include travel, accommodation, food and koha to any assisting parties for the entire trip. There will be a small list of supplies for you to bring for yourself, which you'll receive in an email once registered. You are able to make part payments, ensuring the fee is fully paid by 21 March.
Please note that the island accommodation is very basic, with limited basic cabins. Communal bathroom and kitchen facilities are available. If you are not into roughing it a little, then keep an eye out for one of our other more comfortable events planned for later in the year.
Thanks heaps to Bay Explorer and nga kaitiaki o Tuhua for having us.
Postponement date - 12-14 April 2019